Alumni Events
Flaget Alumni Association meetings are held on the second
Wednesday of each month at the Elks Lodge #8, 2824 Klondike Lane,
40218. Gathering is around 11:00 a.m. and lunch is served at noon.
Our next Flaget luncheons:
---
May 10th
Jo Ann Farmer
Jefferson County Coroner
---
June14th
Leslie Hibdon
Director of Advancement at Mercy Academy
---
July 12th
Caitlin Welch-Fruedenberger
Former Mercy and UofL volleyball star
---
August 9th
Salute to the Alumni
No speaker
---
September 13th
Speaker Matt Austin
Former SEC Football Official & ESPN/SEC Network Analyst
---
October 11th
Salute to the Brothers
No speaker
---
November 8th
Charity Awards
No speaker
---
December 13th
Christmas Luncheon
No speaker
---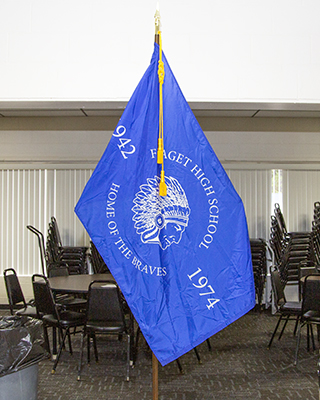 The Alumni Association has purchased a Flaget flag.
The Flaget Flag is available to all Alumni to
use for funerals, reunions, or other events.
Please e-mail Chuck Horrell at chuckky1946@icloud.com with your
name and phone number. Chuck will call you to make the arrangements.
---
Click the Amazon Smiles link below for information on how to donate to
the Flaget Alumni Association by ordering from Amazon.com
Click to go to Amazon Smiles Information
---

The Flaget.org website is hosted by IgLou Internet
service, web design and development.
---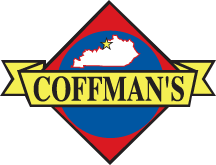 Coffman's is now carrying assorted Flaget apparel items.
For a list of apparel and ordering information click
the Flaget Apparel Order Form link below.
Page Count Since January 1, 2023: 379