Alumni Events
Flaget Alumni Association meetings are held on the second
Wednesday of each month at the Elks Lodge #8, 2824 Klondike Lane,
40218. Gathering is around 11:00 a.m. and lunch is served at noon.
---
Our next Flaget luncheons:
---
June 8th Luncheon
Speaker: Chad Miller
Chad is a 2002 Slippery Rock University graduate with a degree
in sport management, works with players as part of his
opened sports performance practice. He is the founder of the
Louisville Slugger Hitting Science Center that opened in January 2022.
---
July 13th Luncheon
Speaker: Katie George
American sportscaster who currently
works with the ACC Network and ESPN
---
August 10th Luncheon
Speaker: Eric Wood
Eric was an All American center for U of L from 2004-2008.
He's was selected in the 1st round in the 2009 NFL Draft
by the Buffalo Bills. He was a Pro Bowl center and 2 time
Walter Payton Man of the Year recipient. He lives in Louisville
full time with his wife and two kids. He's the radio analyst for the
Buffalo Bills and the host of the podcast "What's Next with Eric Wood"
---
The Alumni Association has purchased a Flaget flag.
The Flaget Flag is available to all Alumni to
use for funerals, reunions, or other events.
Please e-mail Chuck Horrell at chuckky1946@icloud.com with your
name and phone number. Chuck will call you to make the arrangements.
---
Click the Amazon Smiles link below for information on how to donate to
the Flaget Alumni Association by ordering from Amazon.com
Click to go to Amazon Smiles Information
---

The Flaget.org website is hosted by IgLou Internet
service, web design and development.
---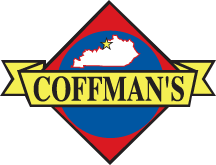 Coffman's is now carrying assorted Flaget apparel items.
For a list of apparel and ordering information click
the Flaget Apparel Order Form link below.
Page Count Since January 1, 2022: 484